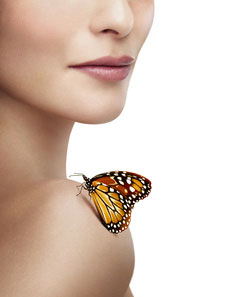 Our mission at Butterfly Landing Medi-Spa is really quite simple. We strive every day to help our clients "Emerge Transformed". When you enter our spa, a world of peace and serenity awaits you. We are here not only to help you with whatever treatment you have chosen for the day, but also to help you relax and escape from all the pressure of everyday life!

At Butterfly Landing Medi-Spa, we are dedicated to you and your needs. We look forward to welcoming you and helping you... "Emerge Transformed"!
Here is what our satisfied customers had to say:
5 star Loved my visit there. The staff was so attentive and they also very good at communicating with you. I'd recommend this to all my family and friends.--J.P.
5 star Had an amazing massage here today, thank you Terri and the amazing staff who make sure your comfortable and relaxed--M.P.
"Thank you for the fabulous spa appointments! My husband & I were in for a weekend get away w/hiking @ Starved Rock & decided 2 get massages. I have been 2 the BEST Spas around the world & your masseueres were the best! U know U had an awesome massage when U walk away feeling like a wet noodle! Two Thumbs Up!!"
-K.A.

Voted #1 Spa for 11 years! A HUGE thanks to all of our clients :-)
The latest skin tightening treatment as seen on Dr'sTV, Rachael Ray Show and Extra TV is now available at Butterfly Landing! Schedule a consultation with Susie today to see the amazing results we've experienced.

New Spa Client?
Save time by downloading and printing out intake forms and bringing to your appointment. Otherwise, please arrive for your appointment at least 15 minutes early.